Met Siri kun je vele functies in het apparaat besturen met behulp van je stem. Je kunt onder meer contacten uit het adresboek bellen, berichten dicteren en op internet zoeken. Volg deze instructie om spraakbesturing te gebruiken.
Om spraakbesturing te kunnen gebruiken, moet je spraakbesturing inschakelen. Hier zie je hoe je spraakbesturing inschakelt.
1.

Activeer spraakbesturing
Druk op
de home-toets
en houd de toets ingedrukt tot je een toon hoort en het scherm
het Microfoon-icoontje
toont.
2.

Gebruik spraakbesturing
Zeg wat je het apparaat wilt laten doen. Je hoeft geen bepaald commando voor iedere functie te gebruiken.
Voorbeelden:
CALL
HOW DO I GET TO
SEARCH THE WEB FOR
Als je een menu-item in het apparaat hebt geopend, bijvoorbeeld een bericht, kun je ook de functies gebruiken, die hier beschikbaar zijn.
Bijvoorbeeld:
REPLY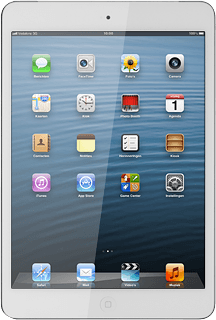 Druk op
de home-toets
om af te sluiten en terug te keren naar de stand-bymodus.