Je kunt je telefoon instellen om apps die je langere tijd niet hebt gebruikt automatisch te verwijderen om plaats in het geheugen te maken. Alle app-instellingen en -gegevens worden bewaard en teruggezet wanneer je de app van App Store herinstalleert.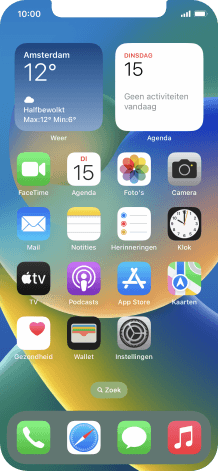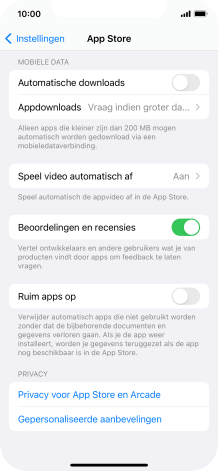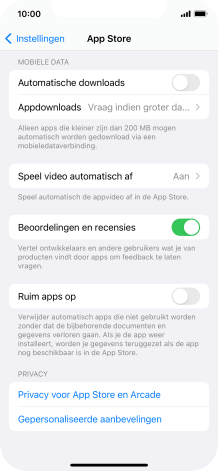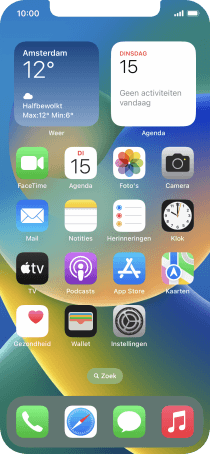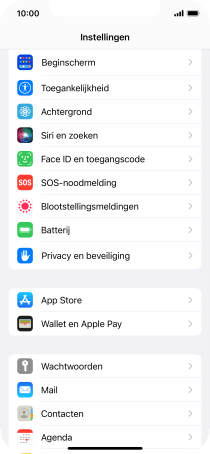 2. Automatisch verwijderen van ongebruikte apps in- of uitschakelen
Druk op
de indicator naast "Ruim apps op"
om de functie in of uit te schakelen.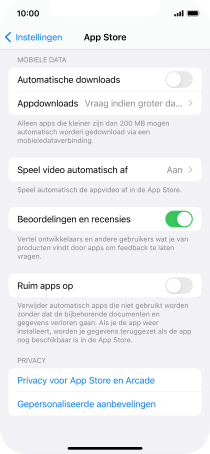 3. Terugkeren naar het startscherm
Veeg met je vinger naar omhoog
vanaf de onderkant van het scherm om af te sluiten en terug te keren naar het startscherm.