Als geoptimaliseerd opladen is ingeschakeld, wordt de tijd die je telefoon gebruikt om volledig op te laden verminderd, waardoor de totale levensduur van de batterij wordt verlengd.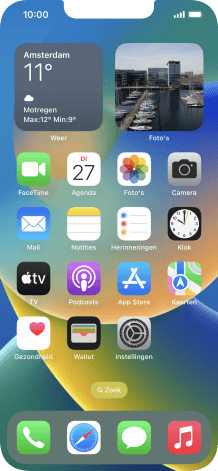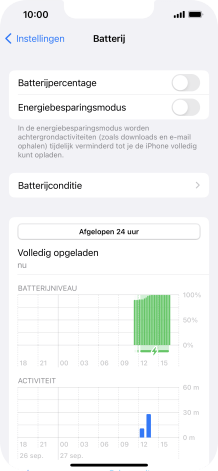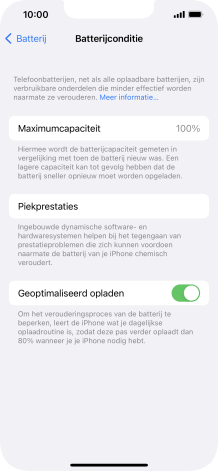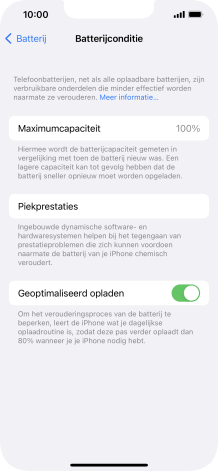 1. Ga naar "
Batterijconditie

"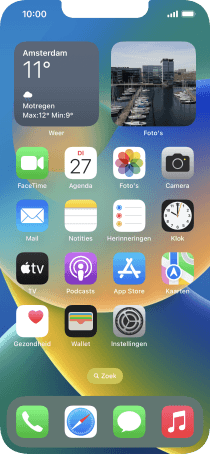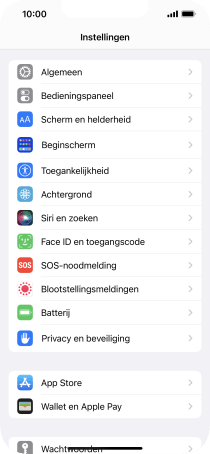 Druk op
Batterijconditie
.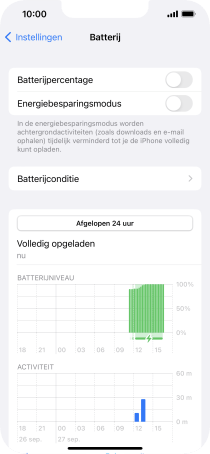 2. Geoptimaliseerd opladen in- of uitschakelen
Druk op
de indicator naast "Geoptimaliseerd opladen"
om de functie in of uit te schakelen.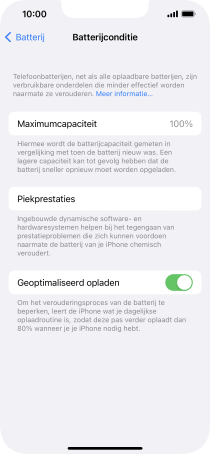 3. Terugkeren naar het startscherm
Veeg met je vinger naar omhoog
vanaf de onderkant van het scherm om af te sluiten en terug te keren naar het startscherm.