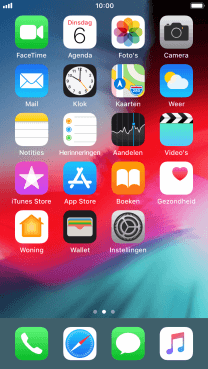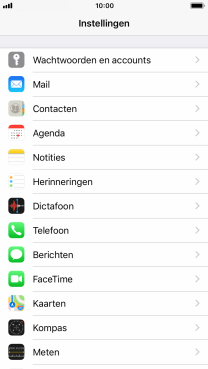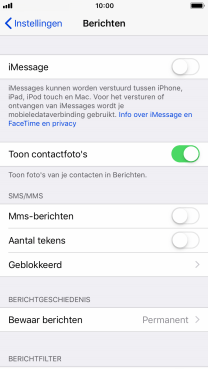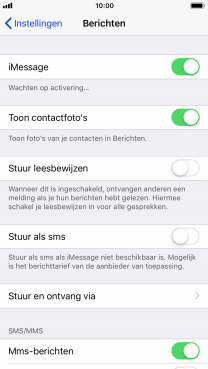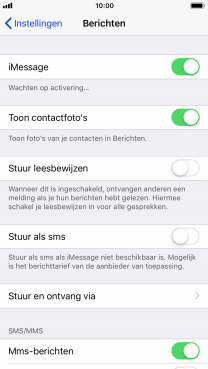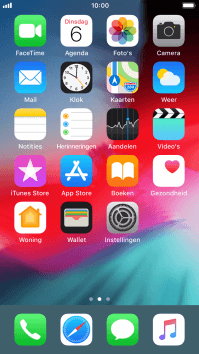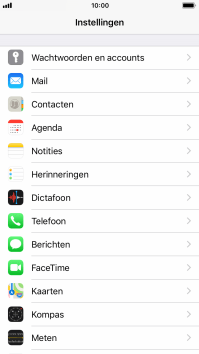 Druk op
de indicator naast "iMessage"
om de functie in te schakelen.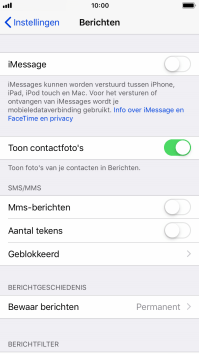 3

Sms-alternatief in- of uitschakelen
Druk op
de indicator naast "Stuur als sms"
om de functie in of uit te schakelen.
Als je de functie inschakelt, worden je iMessages verstuurd als sms'jes wanneer de dienst niet beschikbaar is.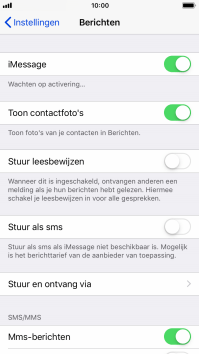 4

Terugkeren naar het startscherm
Druk op
de hometoets
om af te sluiten en terug te keren naar het startscherm.