Je kunt iMessages versturen naar telefoonnummers of e-mailadressen, als de ontvanger een apparaat heeft dat iMessage ondersteunt. Voor je je telefoon kunt instellen voor iMessage, moet je je Apple ID activeren.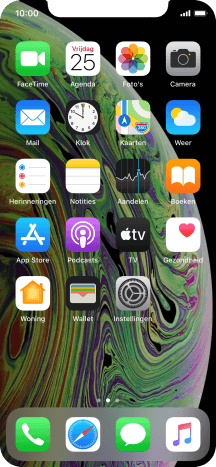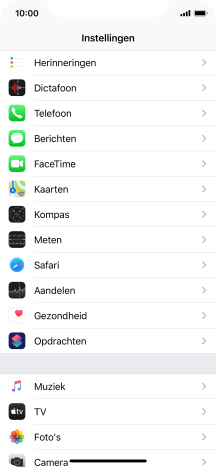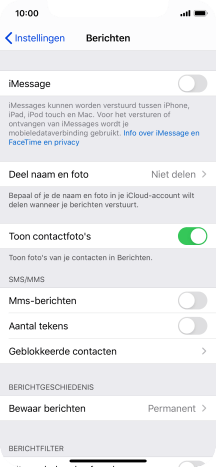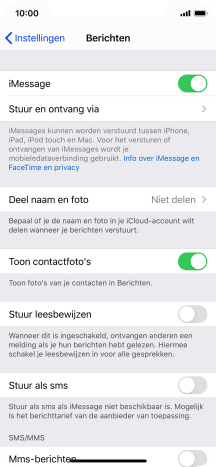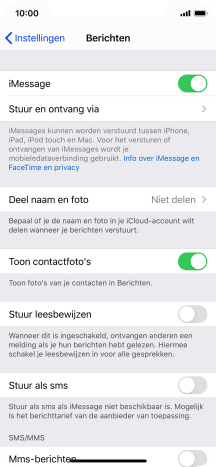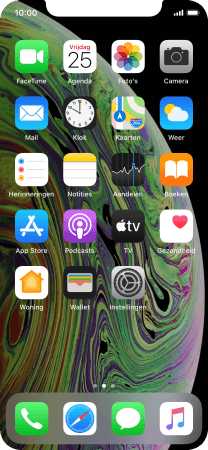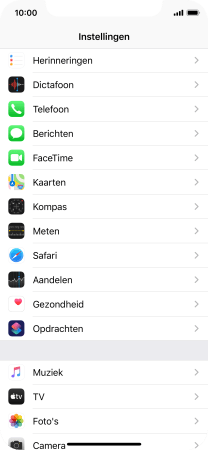 2. iMessage inschakelen
Druk op
de indicator naast "iMessage"
om de functie in te schakelen.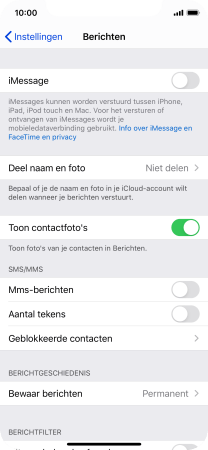 3. Sms-alternatief in- of uitschakelen
Druk op
de indicator naast "Stuur als sms"
om de functie in of uit te schakelen.
Als je de functie inschakelt, worden je iMessages verstuurd als sms'jes wanneer de dienst niet beschikbaar is.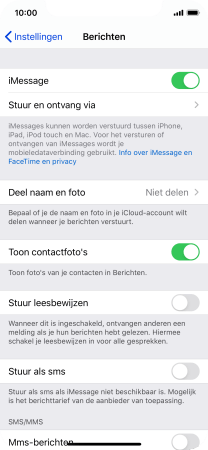 4. Terugkeren naar het startscherm
Veeg met je vinger naar omhoog
vanaf de onderkant van het scherm om af te sluiten en terug te keren naar het startscherm.