Je kunt alle draadloze verbindingen verbreken en zo voorkomen dat de telefoon de werking van kwetsbare apparatuur, bijvoorbeeld in het vliegtuig of het ziekenhuis, stoort. In de vliegtuigmodus kun je een gedeelte van de functies in de telefoon gebruiken, maar je kunt bijvoorbeeld geen berichten versturen of bellen.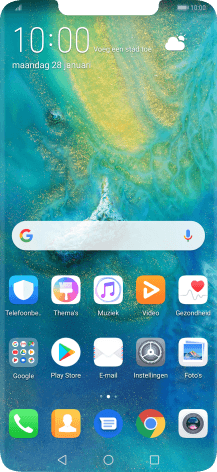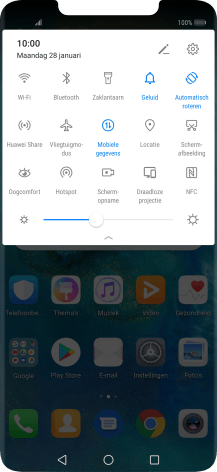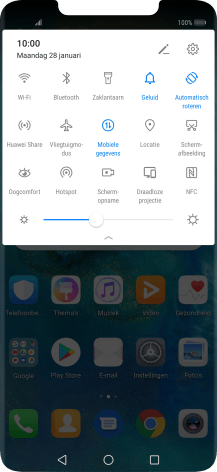 1. Vliegtuigmodus in- of uitschakelen
Gebruik twee vingers om
naar omlaag te vegen
vanaf de bovenkant van het scherm.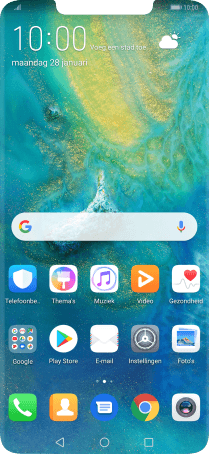 Druk op
Vliegtuigmodus
om de functie in of uit te schakelen.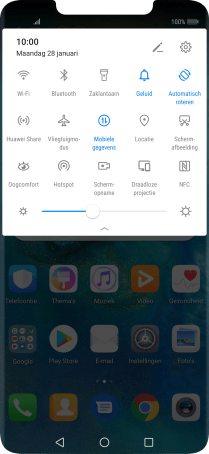 2. Terugkeren naar het startscherm
Druk op
de hometoets
om af te sluiten en terug te keren naar het startscherm.