Als je berichtgevingen inschakelt, ontvang je een melding bij onder meer nieuwe e-mails, berichten van sociale netwerken en herinneringen van afspraken in de agenda.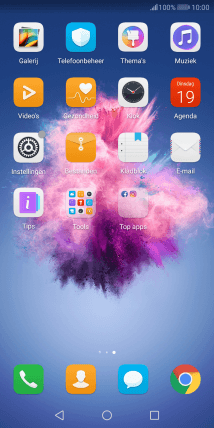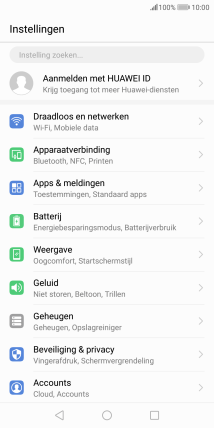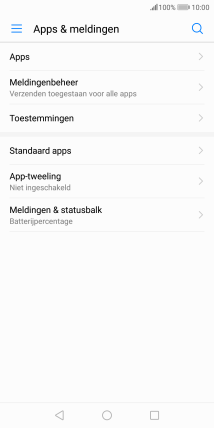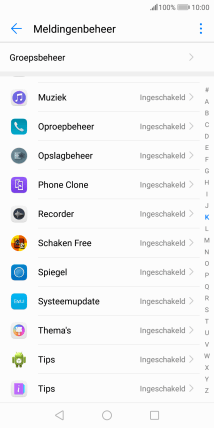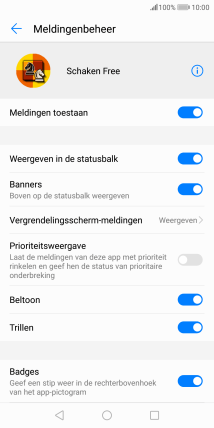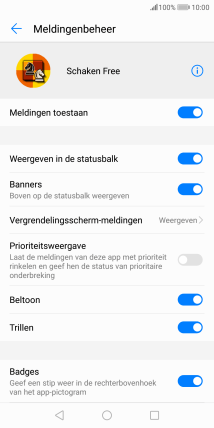 1. Ga naar "
Meldingenbeheer

"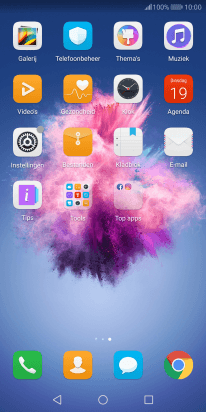 Druk op
Apps & meldingen
.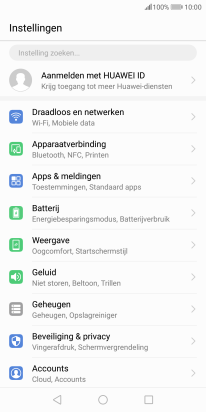 2. Berichtgevingen in- of uitschakelen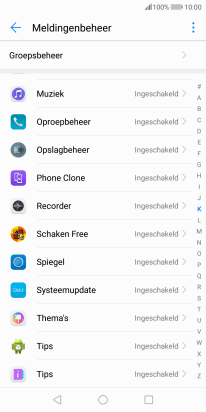 Druk op
de indicator naast "Meldingen toestaan"
om de functie in of uit te schakelen.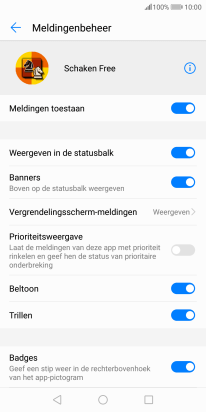 3. Terugkeren naar het startscherm
Druk op
de hometoets
om af te sluiten en terug te keren naar het startscherm.