Je kunt bestanden, zoals foto's of muziekbestanden, overzetten tussen je computer en je telefoon.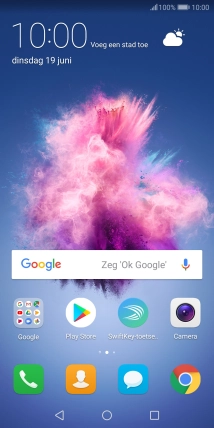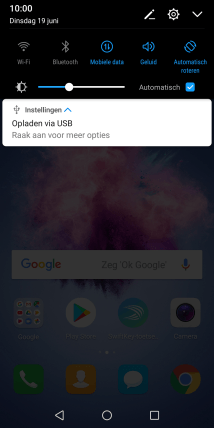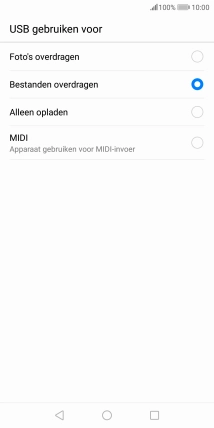 1.

Verbind de telefoon met een computer
Verbind de datakabel met
de telefoon
en met de USB-poort van de computer.
2.

Kies instelling voor USB-verbinding
Veeg met je vinger naar omlaag
vanaf de bovenkant van het scherm.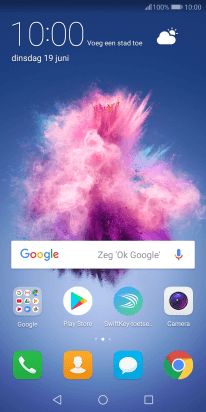 Druk op
Raak aan voor meer opties
.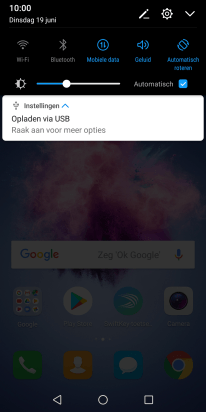 Druk op
Bestanden overdragen
.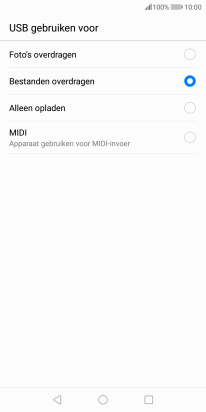 Start
een bestandsbeheerprogramma
op je computer.
Navigeer naar
de gewenste map
in het bestandssysteem van de computer of de telefoon.
Selecteer
het gewenste bestand
en verplaats of kopieer dit naar de gewenste plaats.