Met S Voice kun je vele functies in de telefoon besturen met behulp van je stem. Je kunt onder meer contacten uit het adresboek bellen, berichten dicteren en op internet zoeken. Volg deze instructie om spraakbesturing te gebruiken.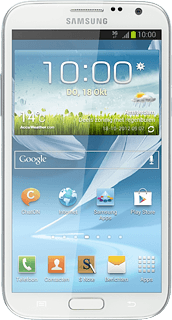 Ga naar "S Voice"
Gebruik spraakbesturing
Zeg wat je de telefoon wilt laten doen.
Je hoeft geen bepaald commando voor iedere functie te gebruiken.
Voorbeelden:
CAMERA
CALL
SET ALARM
HOW DO I GET TO
SEARCH THE WEB FOR
WHAT TIME IS IT?
Als de spraakbesturing in sluimertoestand gaat, zeg dan "Hi Galaxy" om de spraakbesturing te activeren.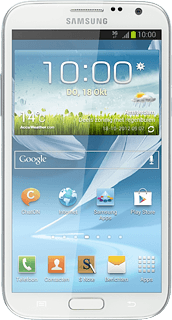 Afsluiten
Druk op
de home-toets
om af te sluiten en terug te keren naar de stand-bymodus.